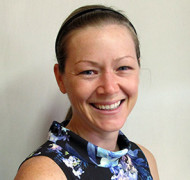 Dr. Sheridan Hall – Dentist
BOralH (Dent Sc) GDipDent
Sheridan graduated from the Griffith University School of Dentistry and Oral Health in 2008, achieving Academic Excellence throughout her studies.
Sheridan has had the privilege to practice both in Private and Public dental clinics, developing into a proficient, dedicated practitioner. Sheridan enjoys all facets of dentistry, offering dental treatment to patients across the lifespan. She has been involved in general anesthetics and is experienced with anxious patients, as well as patients with special needs..
Her enthusiasm for dentistry is demonstrated in her drive for perfection and regularly attending courses to ensure her skills and knowledge are current and evidence based. Sheridan has also contributed her time to dental students, providing clinical supervision. Sheridan is a member of the Australian Dental Association.
Patients enjoy Sheridan's gentle approach and down to earth personality. She takes the time to understand her patients' needs, working with patients to achieve the best results for their oral health. Beyond dentistry, Sheridan holds a positive outlook on life. She loves spending time with her young family and enjoys mountain biking.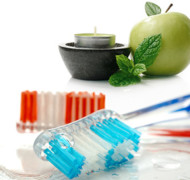 Dr David Wan – Dentist
BOralH (Dent Sc) GDipDent
David is a Queensland graduate with nearly ten years of experience. He grew up in Brisbane and followed his father's footsteps to become a dentist. With dentistry close to his heart he understands patients' needs and is commended to be very gentle and caring in his approach to his dental care with his patients. He strives to give patients the most comfortable and painless experience from start to finish and many has complimented him for this.
He has extensive knowledge and experience in a wide range of dental services and is committed to provide high quality dental care to ensure you will receive the best and most gentlest dental treatment experience.
He is a strong believer in minimal intervention, preventative and conservative dentistry and enjoys giving all types of dental care from regular maintenance to keep your gums healthy, to saving teeth with root canal treatments, as well as restoring and replacing teeth to make your smile as bright and natural as it can be.
Outside of dentistry he is a fun father to his two boys and likes to spend time with his family and friends. He also enjoys playing tennis and soccer regularly and is somewhat of an armchair sportsman being a proud supporter of the Brisbane Broncos and Manchester United.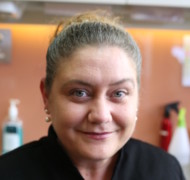 Jo-Anne Henry – Dental Hygienist
Dental Hygienist
Jo-Anne graduated from the University of Queensland in 2005 and is a registered Dental Hygienist. She is a dedicated and important part of the clinical staff at Springwood Dental Centre.
Jo-Anne delivers a high level of professionalism and standard of care for her patients. Of equal importance, though, is her gentle and caring nature through which she strives to make her patients feel relaxed and comfortable during their appointment.